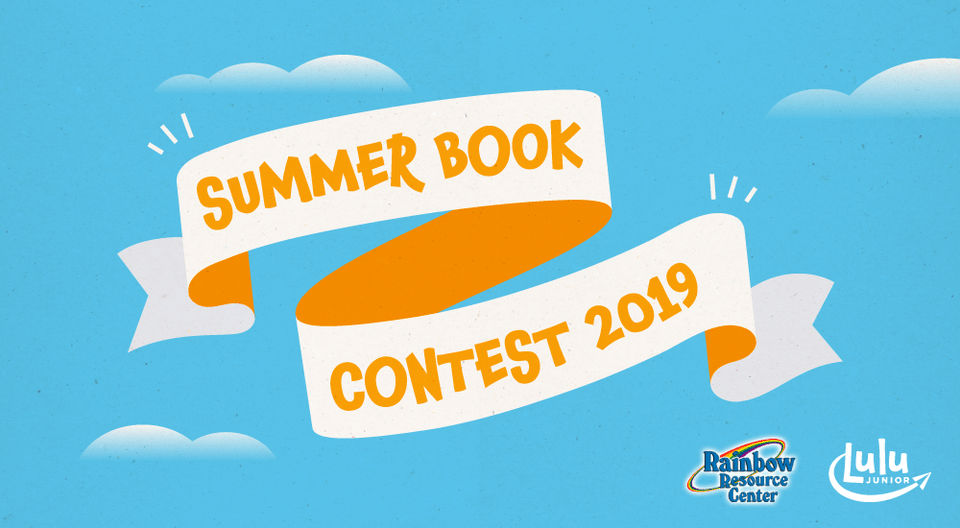 Creating Fables: Rainbow Resource Center Summer Book Contest
Get your book-making kit today and enter the 5th Annual RRC Summer Book Contest! This year the theme is "Fable." Write and illustrate your very own hardcover book. Open to U.S. residents only. Open for students ages 7 to 18 (as of Jan 1st, 2019). Cash prizes available in 3 age groups. All official entries will receive a $5 DQ gift card. Be sure to print and follow the official Contest Rules checklist and use the Judging Rubric as your guide. Entry deadline is August 30. Winners announced November 1st. Email Ruth or Sara with any questions at bookcontest@rainbowresource.com or call us at 888-841-3456.
Summer is close. And with it, we have the 5th Annual Rainbow Resource Center Summer Book Contest!
You might remember last year's contest, built around Mysteries. If not, check out our post from last summer about the RRC Book Contest. This year, the theme will be FABLES and we're sure it will bring out some incredible stories!
2019 Summer Book Contest
Just like previous contests, this year's uses the Lulu Junior IlluStory kit to help make an amazing story. The contest challenges kids and teens to create a story within the Fables theme using both text and images. And because Rainbow Resources Center uses IlluStory for the contest, you get a printed copy of your entry!
To purchase an IlluStory kit for the contest, go to Rainbow Resource Center to receive a special discount on your kit. For all kit orders through the RRC contest page now through August 30th (when the contest closes) - the price is cut in half! Normally listed for $29.99, IlluStory kits are $14.99!
Get a discounted IlluStory kit from the Rainbow Resource Center
Once the story is complete, submitting it is easy! Just email RRC with the following information:
Author's name
Story title
Author's age as of January 1, 2019
Parent name
Parent Email address
Parent phone number
Parent/author mailing address
Tracking number found at the bottom of the order form inside your Lulu Junior book-kit
The email address for submission is: bookcontest@rainbowresource.com. The deadline to email is August 30th at 5 pm CT.
After you mail in the completed pages to Lulu Junior, it will take 2-3 weeks to receive the hardcover book. Pages must be mailed to Lulu Junior by August 30th.
Be sure to follow the Contest Rules & Judging Criteria carefully (view printer friendly version HERE). Winners will be announced November 1st. 
Writing a Fable
This contest is an awesome way to get a Lulu Junior IlluStory kit for a reduced price and enjoy a fun writing challenge! Remember that every entry includes the printed hardcover book from Lulu Junior in the purchase price of the kit. So even if your child's entry doesn't win, they still get their book printed to keep.
Fables (sometimes synonymous with Parables) are stories that include an animal or object with human characteristics. And a Fable will offer a lesson or moral for the reader.
If this seems like a challenge, the Rainbow Resource Center has you covered with an amazing (and short) guide to creating a Fable and entering the contest! Here's one page from the guide looking at how to create a Fable:
Download the Guide
Great Prizes
If you're a young writer or the parent of a young writer, the Rainbow Resource Center's book contest is a no-brainer. Not only do you get an IlluStory kit at half price, but every entry also receives a $5 Dairy Queen gift card.
The contest features three age groups:
7-10 year olds
11-14 year olds
15-18 year olds
A winner and runner up in each age group gets $250 and $100 (respectively) and an overall winner from all age groups will be officially published and sold on Rainbow Resource Centers website!
Don't hesitate, enter now and share your Fable with the world!