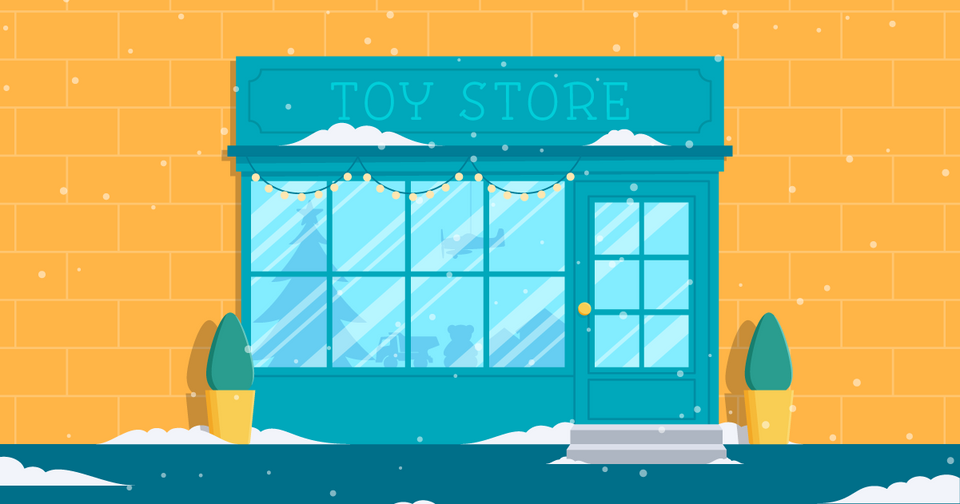 5 Indie Toy & Book Stores to Support This Holiday Season
We're making our way into the busy holiday season. With that comes a little bit of stress about where to find the right toys and gifts for your kids. But no worries, we've got you covered with the best independent toy and book stores to shop in-store or from the comfort of your couch. Regardless of where you live, these stores will be sure to have some great finds for all the toy and book lovers in your life.
*play
With 4 stores in Chicago and an online shop, *play has a wide range of toys for all ages.  You can shop by theme and their curated collection of toys, all to make it easy to find the perfect toy for the little ones in your life.
They've also released their own 2022 holiday catalog, so take a look if you need some ideas for gifts this year!
Shop *play
---
Givens Books Little Dickens
This is the all-in-one spot for all your toy, book , educational, and even coffee needs! A family business that began in the 1970s in an old gas station turned bookstore,  Little Dickens Givens Book grew to a 16,000 square-foot store that serves its local Lynchburg, Virginia community. Stop in to peruse the aisles, grab a book, a toy, and a little something at their cafe, too.
If you aren't local, you can still check out their online toy shop, broken down by categories and featuring  "Staff Picks" to can help guide your shopping.
It's about the adults too! In the mood for a good read? Check out their book picks for adult, children, and new releases.
Visit Givens Books Little Dickens
---
Read With Me
A local favorite and pillar in the community, Read With Me is located in Raleigh, NC. Read With Me specializes in having a stellar selection of children's books and also serves as a local art gallery. 
Read With Me is committed to supporting literacy for kids. Their site features books for the NC Battle of the Books, an incentive reading program for 3rd-12th grade, curated lists of books from Read With Me's favorite authors and illustrators, and wishlists from partners in the community that people can donate to. A one-stop shop to find the stories that will make book-lovers happy!
Shop Read With Me
---
The Learning Tree
Located in Prairie Village, Kansas The Learning Tree has provided the area with unique gifts and toys since 1996. They offer a variety of toys, books, puzzles, science and nature kits, games and education, and active and outdoor gear. 
The Learning Tree is the place to find the perfect gift for any of the little ones on your list this season, and they've also got free gift wrapping! Shop their new and popular toys, books, and gifts, as well as their tried and true items!
Shop Learning Tree
---
Toys Unique
Located in Dallas-Fort Worth, Toys Unique is a family owned business that have been members of the toy community for almost 40 years. They've got a great selection of outdoor, STEM and science, arts and crafts toys, and books.
They recently were voted Best Toy Store in D Magazine. So if you're looking for the perfect gift, you are sure to find it here!
Visit Toys Unique
---
Get a jump start and check off your lists today. Happy shopping!