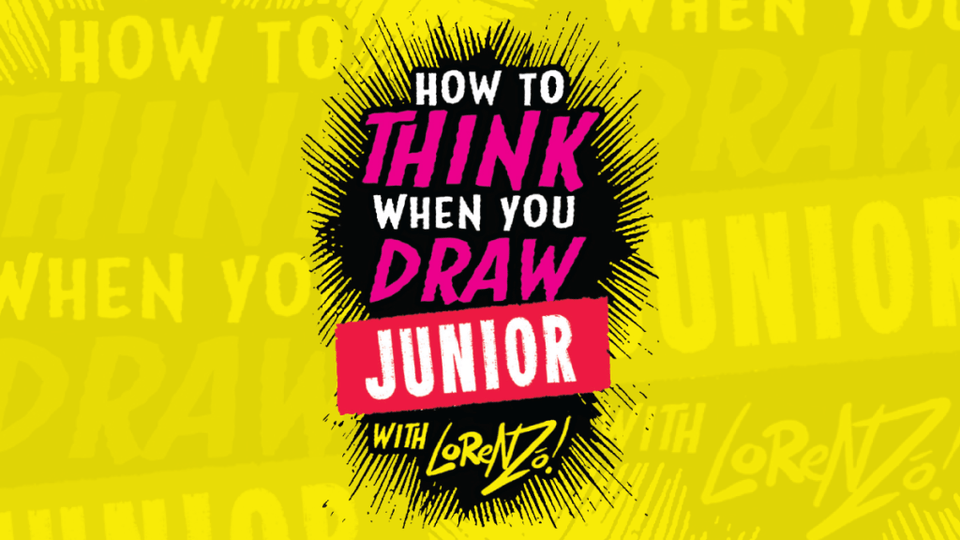 Become A Comic Book Creator
When I was a kid, I loved comic books. I don't think I was alone in this either. But one thing that I always wanted to do was create my own stories.
As I got older, I did start writing stories and I basically abandoned drawing. Which was probably for the best; I'm much more comfortable with words than pictures. Now I can look back with the benefit of hindsight (and working at Lulu) to see that I missed out.
If I'd known I could create and actually print my own comic book, I would have done it. In fact, I did create loads of comics using colored pencils and 8.5 x 11 sheets of paper stolen from my mom's printer. I'm sure if I could dig them up now (assuming they're still in a bin somewhere) I would not be impressed with my artwork.
Creative Inspiration
If you're a fan of comic books and you're not familiar with the Etherington Brothers, do yourself a favor. Their comic and cartoon art is legendary. 
Lorenzo Etherington, half of this dynamic creative duo, also publishes his sketchbooks for everyone to enjoy. For anyone (at any age) interested in learning more about creating comic books, these sketchbooks are just amazing.
---
El Sketchbook Lorenzo Deluxe Collection Part 3: 2014 - 2018
Let's complete the trilogy! Part THREE of Lorenzo's EPIC art book series is finally available to buy online! Packed with THOUSANDS more designs, sketches, concepts, illustrations and comics, this third part of the DELUXE COLLECTION trilogy may well be the most JAM-PACKED explosion of ART yet!
Shop Now
---
We've featured Lorenzo and his amazing work before, notably in 2018 when he joined us to talk about creativity that helps people. And with Free Comic Book Day approaching (sadly, the event was postponed), we thought it would be amazing to reach out again. 
As always, Lorenzo responded with something amazing. He offered us a FREE PDF book he'd recently completed to help young comic makers learn how to create! 
Learning By Doing
This amazing guide, "How To Think When You Draw Junior" breaks down making comic book characters into 50 sessions, designed to be taught (or more accurately, enjoyed) over 10 days. For example, the 5 sessions designed for day 1 cover creating a head and face. It starts with basic shapes, adds perspective and features, then hair, and finally looks at going beyond the basic shapes.
The lessons are simple and loaded with examples. Like this one about how to get faces angled. It's tricky to make a face look realistic while drawing them at an angle, but you'll see this in comics all the time.
Or what about creating a setting? It's easy to miss the background and setting when superheroes are clashing with villains in the foreground. But without the setting, they're just on a blank page!
And last, you've got to include some speech! Modern comic books might use digital printing to add the speech, but it's still important to learn how to do this by hand! And Lorenzo's simple method actually makes it easier than it might seem!
This book is so cool, I found myself scratching doodles in my notebook while I read it! 
So if you've got kids at home and you're trying to figure out some educational, creative, and fun ways to stay engaged; this comic book guide is perfect! Download the PDF below: 
Make Your Own Comic Book
If you're getting excited working through Lorenzo's guide with your kids, you might like a My Comic Book kit! The kit comes with everything you need to create the pages of your comic book. And once the story is done, just drop everything into the prepaid envelope, send it back to us, and we'll send you a beautifully printed comic book!
Becoming a Comic Book Creator
A big thanks to Lorenzo for sharing his amazing comic book guide with us, and letting us share it with you! Now's the perfect time to practice your comic book drawing and storytelling. Don't wait! Grab Lorenzo's guide and get started on your comic book creations today.