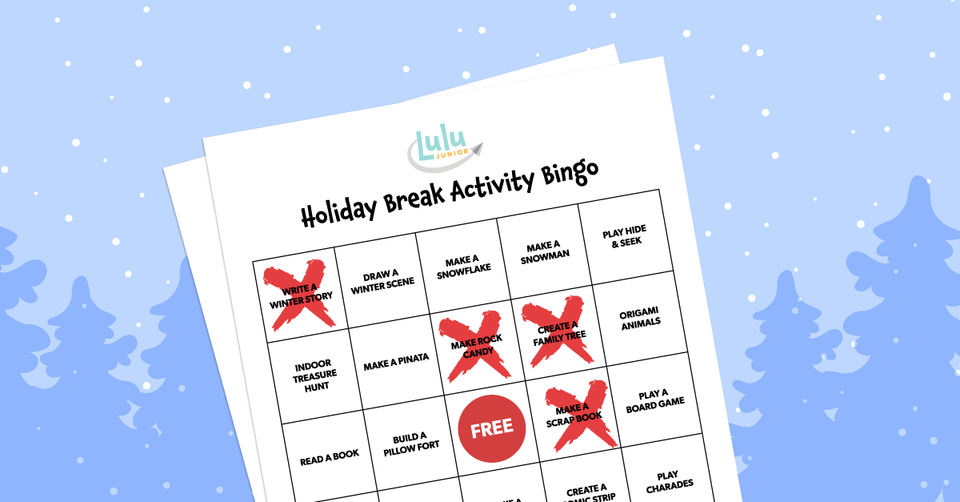 Holiday Break Activity Bingo
The holidays are right around the corner. That means your kids are about to be out of school for the holiday break. Even if your kids have been remote learning for all or most of the year, school being out will leave them looking for something to do.
Lulu Junior is here to help! Today we've got a list of 24 fun, educational, and creative activities for you and your kids to enjoy. 
Bingo Makes It Better
To make these activities even more fun, we've created a Bingo sheet you can download and print out! Have your kids mark each square as they finish an activity! 
At-Home Activities For Kids
Download Activity Bingo