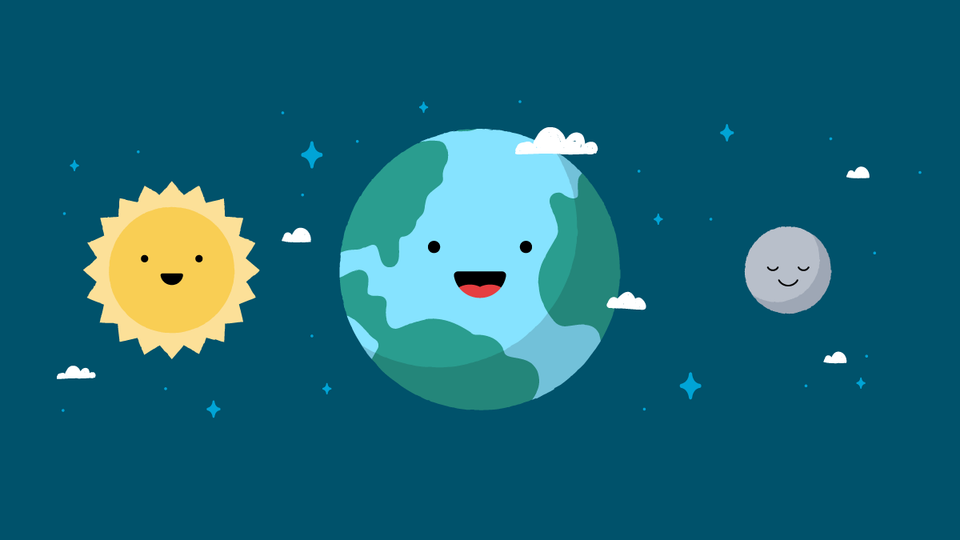 15 Sustainability Activities For Kids
Today, (April 22nd) is Earth Day! 
Which presents a unique challenge for parents and teachers: how to approach environmentalism with your kids. Sustainability is a complex issue; from raw materials to consumerism and global supply chains. 
Your kids need to understand simpler parts of the process. Like why littering is bad or how to avoid being wasteful. Or you could begin to introduce them to the breadth of environmental issues by watching some of the Earth Day events together.
Sustainability Made Simple
There's a ton of ways you can help inspire your kids to be more sustainable. But if you're feeling a little pressured, we've got you covered. 
Our Sustainability Activities list is perfect to do on Earth Day. But really, it's an everyday list of small but impactful ways to be more aware and help live more sustainably. You and your kids can go through the list to learn about how sustainable you already are and find new ways to be environmentally friendly!
Lulu Junior Sustainability Activities
Flip The Switch –

 

Leaving your

 

lights on gobbles electricity! Not only does turning off the lights save energy and help light bulbs last longer, but it also saves money. It might only be a few dollars a month, but it adds up!
Pull The Plug –

 

The lights might only save a little, but

 

unplugging appliances

 

can save upwards of $100 in a year! That's a lot of electricity conserved too. Plug your TV and game system into a power strip to make it easy to turn on/off the power when you need it. Or go through the kitchen unplugging appliances that don't need power (please don't unplug the fridge).
Sunny And Breezy

 

– New energy sources are a great subject to learn more about for Earth Day. You could

 

create your own pinwheel

 

to experiment with wind power. Or you could

 

watch this video

 

from Bill Nye about solar power!
Refill It

 

– Use fewer bottles by bringing water with you! Shop for the

 

best refillable bottles

 

on the web and teach your kids about

 

how wasteful plastic water bottles

 

can be.
Carbon Footprint Calculator

 

– Use the

 

Carbon Footprint calculator

 

to estimate your own impact! A great opportunity to see exactly how what we do that affects the environment and to look for new ways to be more eco-friendly. 
The Story of Stuff

 

– Watch the Story Of Stuff together, right here:


Reuse It

 – Plastic grocery bags are just the worst. Small, easily ripped, and just awful for the environment. Teach your kids about reusable versus disposable and 

pick up some eco-friendly bags

 to make shopping a little less wasteful. 

Get Crafty

 

– For every plastic bottle your toss in the recycling bin,

 

an opportunity for some fun and cool crafts

 

slips by. Turn those empty bottles into fun activities for you and your kids!
Get A Green Thumb

 

– Start a garden! Even if outdoor space or lighting is limited, an

 

indoor garden

 

is fun and just as educational. Plus you'll have some delicious fresh vegetables to enjoy!
Explore The World

 

– Take a

 

virtual tour of national parks

 

or

 

other historic sites. You can enjoy these amazing locations without any of the emissions from driving or flying! 
Feed The Birds

 

– Create a

 

Bird Feeder

 

to help keep your neighborhood birds well fed! A great activity that helps you kids appreciate wildlife that lives alongside us everyday. 
Get Outside

 

– Spending time outside can be a

 

wonderful and formative activity for kids. Enjoy learning about trees, birds, or anything else happening in your yard, the local park, or wherever you are!
Compost

 

– Start a

 

compost bin

 

to teach your kids about reusing our food waste. A great activity that takes a little work and learning, but will pay off with a wealth of fertile soil for next year's garden.
Recycle Smarter

 

– Upgrade

 

your recycling

 

by learning about the different types of products, which can and can't be recycled, and how to sort them. 
Read A Book – Grab a book or two with environmental themes from Lulu's 100% independent bookstore.
Like these! Browse some of our favorite books below & let's work together to Restore Our Earth.
---
---
---
---
---
---